Sofia joins the FAIRMODE Project of the Joint Research Centre of the European Commission
During a visit of the Mayor of Sofia, Yordanka Fandakova and delegation from Sofia Municipality to the Joint Research Centre – JRC, where scientific research of the European Commission is carried out in Ispra, Italy, it was agreed to include Sofia in the FAIRMODE Project.
Sofia will be the 11th pilot city in the project and will benefit from the expertise of the European Commission's Research Centre in the area of Air Quality Management. Cities such as Milan, Stockholm, Helsinki and Dublin participate in the project together with Sofia and under the guidance of the Joint Research Centre, will work together to improve air quality based on innovative approaches and practices.
Sofia will also take part in JRC City Lab Project through the Vision for Sofia 2030 Initiative and in the ENGAGE Project for involving civil society, policy making and implementation to shape the future of our city.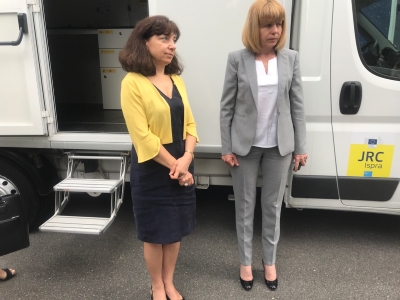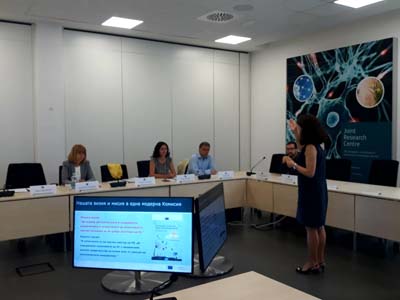 Opportunities to deploy prototype devices of sensors developed by JRC in Sofia are being explored. Currently, prototype devices are tested in the Netherlands.
Sofia Mayor, Yordanka Fandakova held a meeting with Bulgarian scientists working at the Joint Research Centre. They expressed their willingness to help Sofia.