Barbara Klemm. Light and Dark. Photographs from Germany
SOFIA CITY ART GALLERY
Sofia 1000, 1 General Gurko St., tel.: 987 21 81, fax: 981 19 44 sghg@sghg.bg http://sghg.bg
---
Barbara Klemm. Light and Dark. Photographs from Germany.
From September 20 to October 10, 2023
Opening: September 20th, Wednesday, 6 p.m. in the presence of Matthias Flügge
Lecture by Matthias Flügge: September 21th, Thursday, 6 p.m
Curated by Ursula Zeller and Matthias Flügge, in collaboration with Barbara Klemm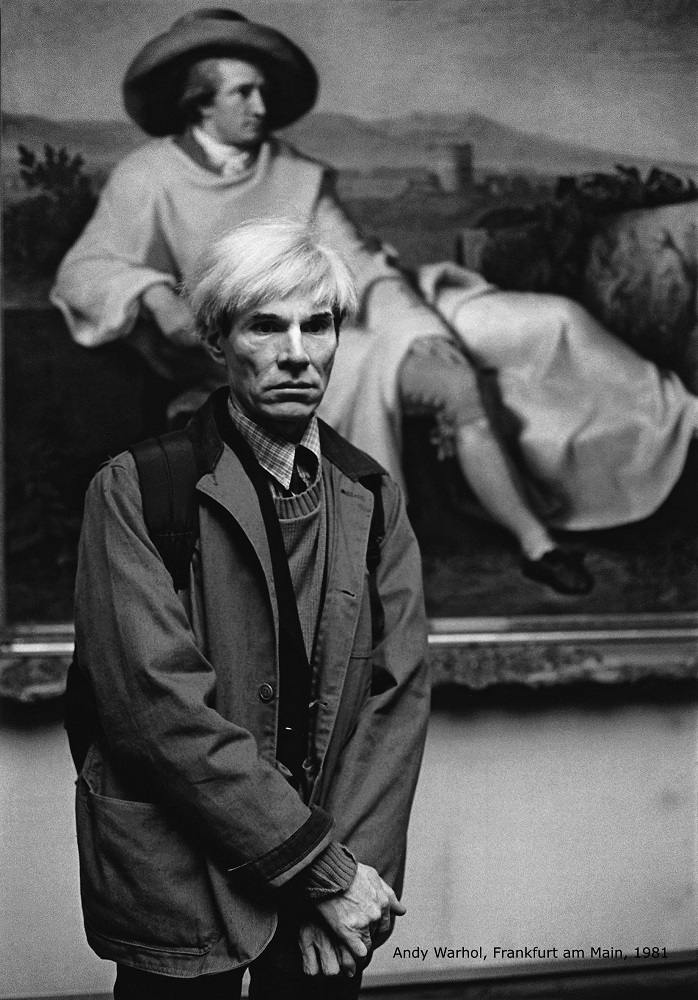 Barbara Klemm is modern Germany's one of the most prominent chroniclers. This traveling exhibits consist of over 120 silver gelatin prints featuring politics, culture and economics, shot before and after East and West Germany have reunited. Klemm captures unique and often tense moments like one of the most emblematic images of our times: the fraternal Kiss between the Soviet leader Leonid Brezhnev and the East Germany General Secretary Erich Honecker; the modern German politics Helmut Kohl, Willy Brandt and Angela Merkel, some of the most notable individuals in the world of art, culture, and fashion amongst Andy Warhol, Joseph Beuys, Claudia Schiffer, Karl Lagerfeld and many other.
Photos of East and West Germany before and after unification are clearly the focus of this exhibition.
Her photos of the fall of the Berlin Wall are a dramatic climax to her own narrative of history, and in retrospect, her earlier photos from both sides of the Wall seem to be tracing the two Germanies on their path towards reunification, while her later photos closely observe the consequences of the new order.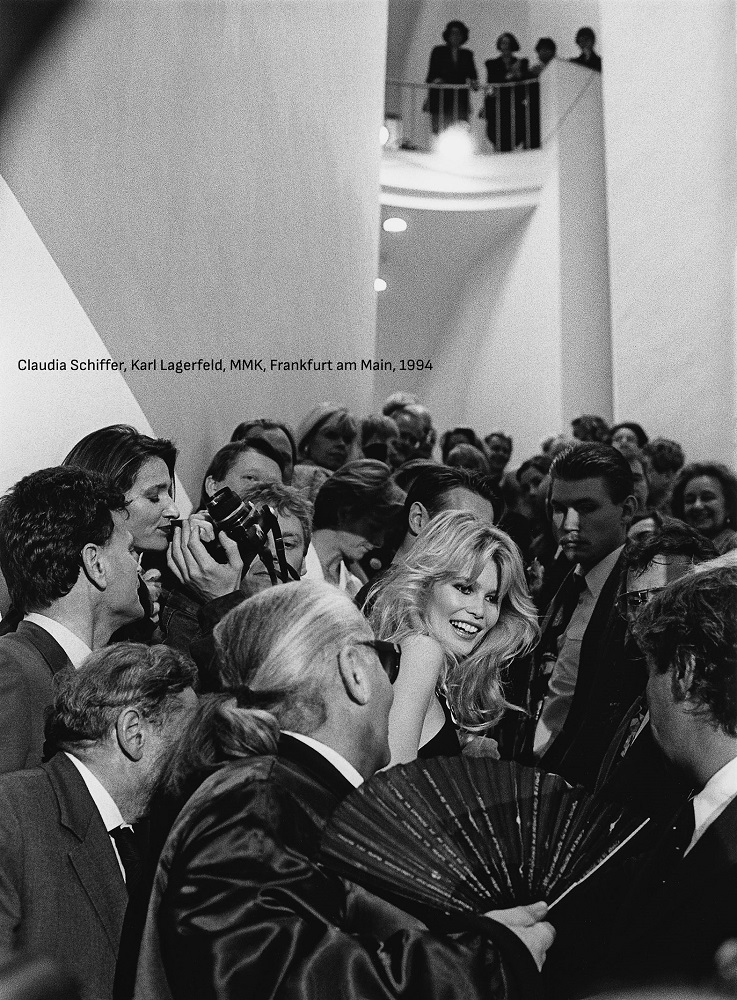 It includes pictures from every sphere of society: from politics, culture and the economy, photos that capture unique and often tense moments as well as plain everyday life, photos of demonstrations, protests, and of immigrants, of cultural events, mass gatherings, and urban spaces. And again and again, Barbara Klemm portrays people in those rare moments of being that make life so special.
Spanning forty years, Barbara Klemm's works bear witness to Germany's recent history, in a country that was divided for decades. Many of her pictures have become "icons of contemporary history", shaping the cultural memory of several generations. She has created a body of photographs which combine the documentary and the artistic in a manner seldom encountered in German press photography. Barbara Klemm adds her own perspective to the documentary genre, following artistic principles of composition.
During her employment at the daily newspaper Frankfurter Allgemeine Zeitung, she became a photographer on the editorial board for art, culture and politics.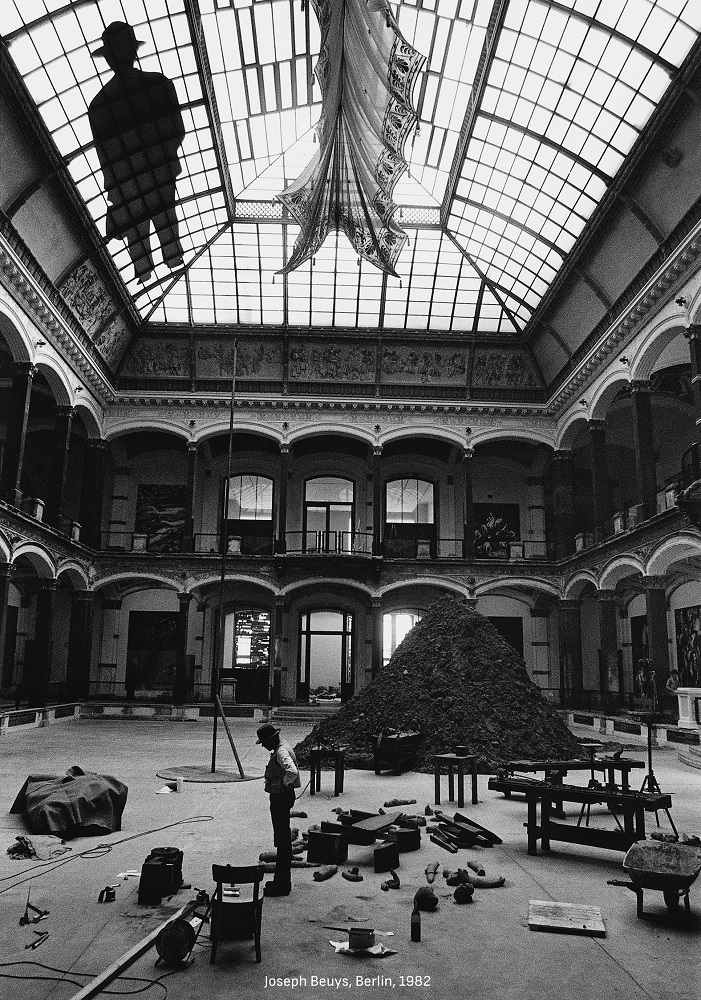 Klemm's photographs are much more than reportage photographs that reflect the events of every sphere of society. Her body of works illustrates the most important areas of public life in the Federal Republic of Germany, the German Democratic Republic, and in many other countries. Barbara Klemm's photographs stand for concrete social reality. Her sure sense of the true essence of an event allows her to capture moments that tell stories far beyond what the pictures seem to show at first glance. These photos are "action in condensed form", as Klemm puts it, and thus also a condensed image of history.
Biography
• Born on 27 December 1939 in Münster, Westphalia, childhood in Karlsruhe
• 1955-58 Training in a portrait studio in Karlsruhe
• 1955 Begins work at Frankfurter Allgemeine Zeitung, initially producing printing plates and working in the photo lab; freelance work as a photojournalist
• 1970–2004 Photographer on the editorial board for art, culture and politics at Frankfurter Allgemeine Zeitung
• 1989 Dr. Erich Salomon Award of the German Society for Photography
• Since 1992 Member of the Berlin-Brandenburg Academy of Arts in the Film and Media Art section
• 2000 Honorary professor of photography at the Darmstadt University of Applied Arts.
• Barbara Klemm lives in Frankfurt am Main
Exhibition tours, by Zheni Decheva
Saturday, September 30, at 3 – 4 pm
Saturday, October 7, at 3 – 4 pm
Saturday, October 14, at 3 – 4 pm
* Exhibition tours free admission, gallery tickets must be purchase at the cashier desk.
Lecture theme "History of documentary photography"
Lecture by Katerina Gadjeva
Tuesday, October 3, at 6.30 pm, Goethe-institut Bulgaria, main hall
---
Barbara Klemm. Light and Dark. Photographs from Germany is an exhibition by the IFA - Institut für Auslandsbeziehungen. The exhibition is on display at the Sofia City Art Gallery in collaboration with Goethe-institut Bulgaria. The curator Matthias Flügge will attend the opening.
Exhibition logistic partner: Cargo Planet
IFA - Institut für Auslandsbeziehungen coordinator: Alexander Lisewski
Goethe-institut Bulgaria coordinator: Elizabeta Zaykova
Sofia City Art Gallery curator: Gergana Mudova