Vaska Emanouilova. Images of Time
Vaska Emanouilova. Images of Time
November 8, 2023 – February 11, 2024
Opening: November 8, Wednesday, 6:00 PM, Vaska Emanouilova Gallery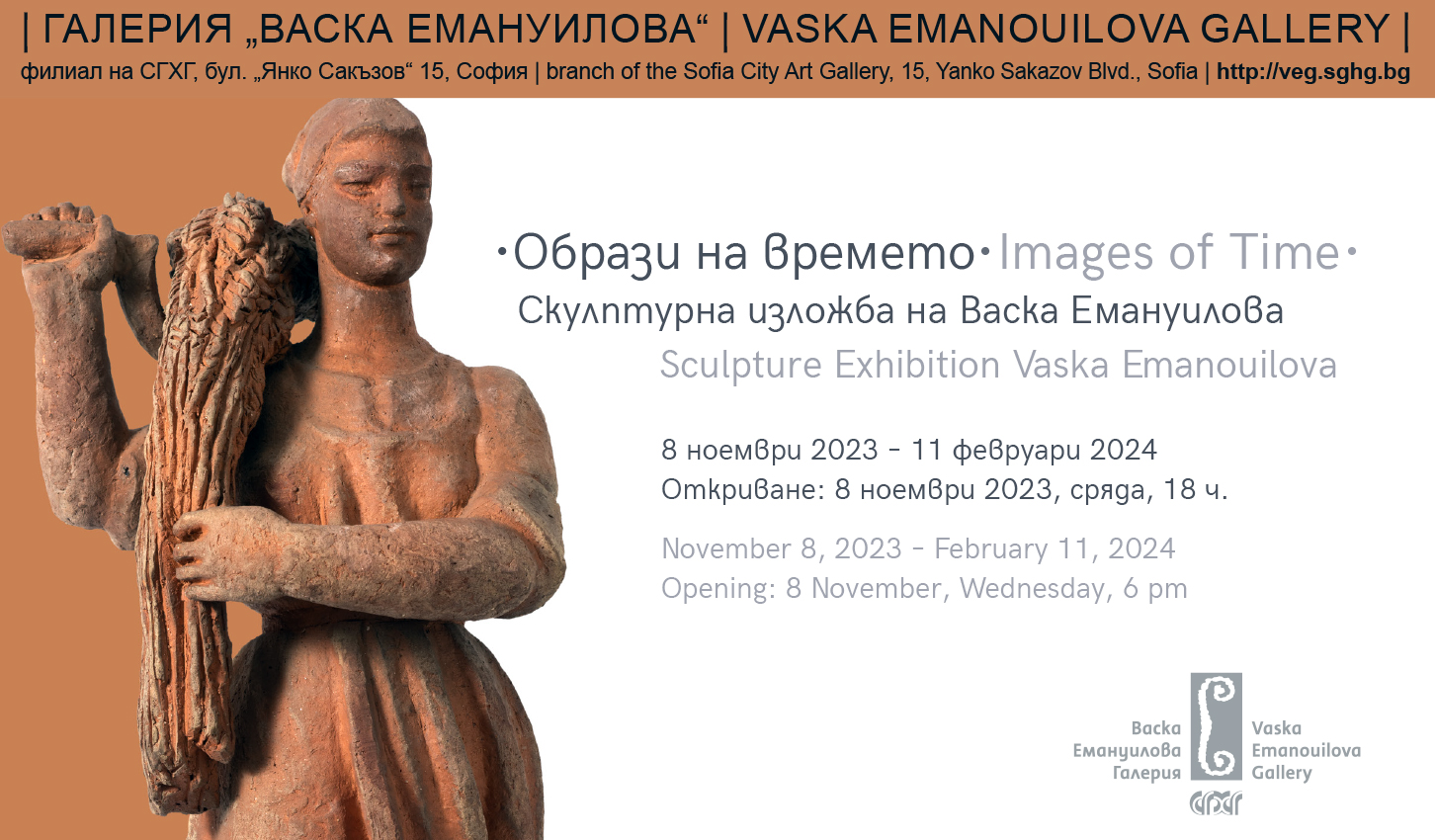 The focus of the exhibition is on the work of Vaska Emanouilova from the period immediately following the 1950s. During this time, she established herself as one of the most successful female sculptors in Bulgaria. For her creative work, this period was particularly fruitful. She was inspired by themes from the intimate and personal sphere, such as motherhood, the presence and role of women, and the dreamy world of children's fantasies. In numerous works from this period, she experimented with monumental sculpture, successfully combining the visual impact and declarative frontality with the dynamics of the narrative, literary elements, and the plot. This approach is evident in compositions like "September 1923," "Competition," "Harvest Song," " Father Andrey," and others, which are now part of the collection of the Vaska Emanouilova Gallery.
According to the sculptor, figurative composition is the most successful expression of the new art, revealing and reflecting its social and communal responsibility. Nevertheless, Vaska Emanouilova was also one of the active advocates for breaking away from traditional patterns that produced monotonous memorial structures. For her, sculptural thematic composition was an opportunity for a destabilization of the classical model and the closed impersonality of the ancient canon, as she aimed for a balanced and convincing emotional message. A key focus of her experiments between the intimate and official functioning of the image was the harmony between the individual and the universal, the eternal and the specific.
The exhibition includes iconic works by Vaska Emanouilova from this important and as-yet-critically-unexplored period in Bulgarian art, which define the artist's place in the history of Bulgarian visual art and characterize the artistic aspirations of her entire generation. Above all, this is the work "Harvest Song," for which Vaska Emanouilova was awarded the Dimitrov Prize in 1955. Visitors have the opportunity to compare this and other works from the period, such as "Announced Competition," with sketches and variants that represent the stages of composition creation. From the same period, there are also works depicting the realm of personal space but are significant to the author, like the children's portraits that convey the images of her beloved nieces and other relatives.


1. Жетварска песен, 1955, теракота, 78 x 44 x 24 см
Harvest Song, 1955, terracotta, 78 x 44 x 24 cm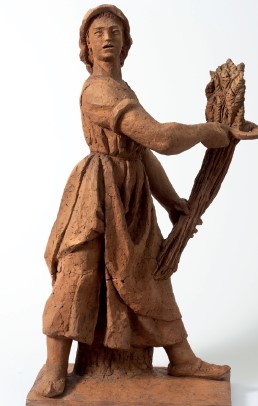 2. Гроздобер, 1940, теракота, 107 x 47 x 45 см
Grape Gathering, 1940, terracotta, 107 x 47 x 45 cm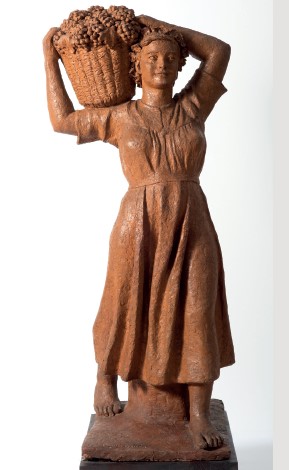 3. Жетварка I, 1965, теракота, 68 x 27 x 32 см
Reaping Woman I, 1965, terracotta, 68 x 27 x 32 cm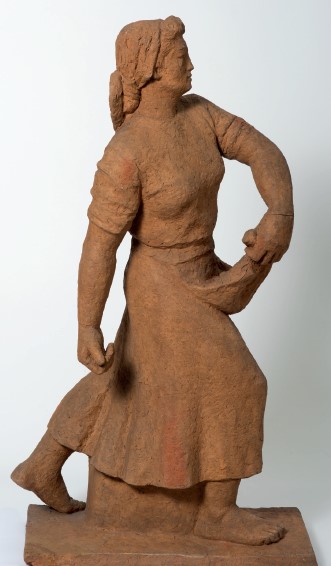 4. Сеячка, 1970, теракота, 85 x 25 x 50 см
Sowing Woman, 1970, terracotta, 85 x 25 x 50 cm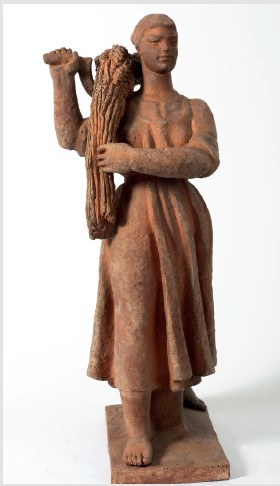 5. Обявено съревнование, 1958, бронз, 104 x 72 x 45 см
Competition, 1958, bronze, 104 x 72 x 45 cm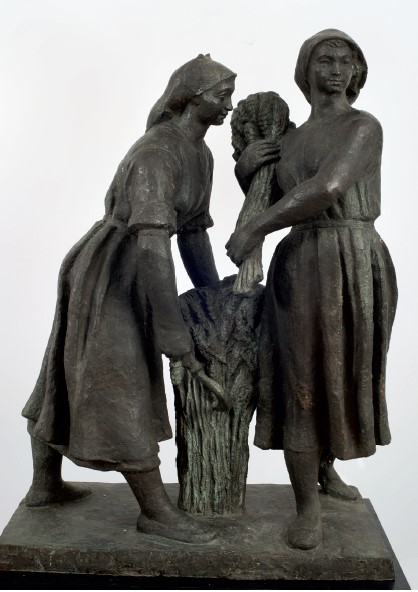 6. Поп Андрей, 1953, теракота, 82 х 49 х 21 см
Priest Andrei, 1953, terracotta, 82 x 49 x 21 cm