Обратно INNOAIR – ONE OF THE PROJECTS THAT TURNS SOFIA INTO A SMART CITY
INNOAIR – ONE OF THE PROJECTS THAT TURNS SOFIA INTO A SMART CITY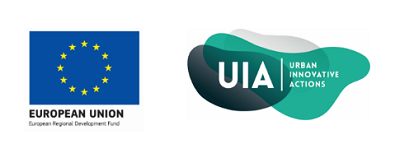 "The smart city is truly smart only when decisions about its development are taken according to the local conditions and together with the citizens. INNOAIR does exactly that – introduces innovation that Sofia needs, engages citizens and offers incentives for positive change in their behavior." Sevdalina Voynova, program director of the Sofia Development Association and coordinator of the INNOAIR project.
During the discussion "Digital Transformation – Smart Cities", organized by BNR Radio Sofia and held on March 8, 2022 in Sofia Tech Park the INNOAIR project and its holistic approach to switching to sustainable ways of getting around was presented.
The project not only introduces innovations such as green public transport on demand, which determines its route according to the consumer demand, but also focuses on the second important layer in the understanding of innovation, namely the involvement of citizens. The platform through which every citizen will be able to request the vehicle to the nearest corner has already been developed, and electric minibuses will start operating in the second half of the year.
The participants in the discussion also got acquainted with the latest method INNOAIR uses to engage citizens – the SofiaCoin application, through which the most active users traveling on foot, by bicycle, electric bicycle or scooter can win attractive prizes. The winners for the first four months and the most frequently used routes, which will become a priority in the investment program of Sofia Municipality will be announced very soon.
The discussion was also attended by other representatives of the non-governmental sector, Gencho Kerezov – Deputy Mayor of Sofia inthe field of "Digitalization, Innovation and Economic Development", representatives of the business sector and futurists. They all shared their views on how we can turn Sofia into an even greener and more innovative city.
INNOAIR project is co-financed by the European Regional Development Fund through the Urban Innovative Actions Initiative.