A decision on the founding of a town's museum was taken back in 1928 at the proposal of the Mayor Vladimir Vazov.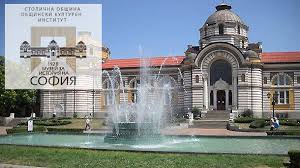 Initially the Museum combined the functions of a town's museum, library and archives. It is one of the oldest museums in the Capital along with the National, Military, and Archaeological Museums. The Rules of the Museum read: 'Collect, study and keep those objects of Sofia's material culture, which already have or will have a bearing on the history of the town'.
The first permanent museum exhibition opened on 1st December 1941 in the building at 3, Banski square. The Utro newspaper marked the occasion of the opening of a 'Municipal Museum, which will include ethnography, archeology, economy, and cultural life. The opening of the Museum is considered certainly a great cultural asset'. Unfortunately the building lasted very briefly – until the Sofia bombing during the World War II, when it was destroyed.
The Museum, Library, Archives and Art Gallery became separate and independent institutions back in 1952. The Museum took part in various activities related to the protection of the cultural heritage during the following decades, however, there was no exhibition area and the conditions for storing the objects in the museum's collection were tough. Meanwhile, the museum's collection has been growing and currently has about 120,000 objects, including the Research Library and Photo Archives.
In addition to the intensive collecting activities more than 120 temporary exhibitions were organized at home and abroad in the 1980s. Three volumes of the 'Serdica - Sredets - Sofia' book have been issued, as well as other scientific and popular publications. Museum events are regularly present among the cultural events in the Capital.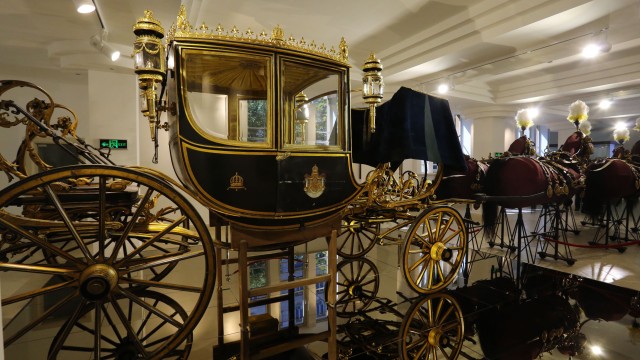 The 'Stara Sofia' (Old Sofia) municipal enterprise with Sofia History Museum was founded in 1998 to replace the town's Museum. The mission of the municipal enterprise is to investigate, collect, preserve and manage any movable and immovable cultural heritage in Sofia Municipality. The 'Stara Sofia' municipal enterprise with Sofia History Museum was converted into Municipal Cultural Institute 'Sofia History Museum' in June 2012.
The issue with a place to house the permanent museum exhibition, which had remained unsolved for a long time, has been finally sorted out with the Decision of the Sofia Municipal Council from 1998 on the adaptation of the Central Mineral Baths building for a Museum of Sofia with an active presence of mineral water.
Website of the Sofia History Museum: http://www.sofiahistorymuseum.bg/en/